[ Day 05-06 – 3/25/23 Saturday ]
Note: Sorry for the lack of a Day 4 update, it got a little crazy, we will skip over the last day of the first weekend and get right into the Sweet Sixteen games of Thursday and Friday.
First, the current scoring with only 7 games left.
Also, let's get the Women's update:
General Thoughts on the Sweet Sixteen games:
The Ringer has a great article on the rash of upsets (LINK). Good read, but long story short, the talent in college basketball is so spread out now, add the open spread offense so dominant at all levels of hoops now, and you have a reduced margin of talent difference combined with a more shooting profile that tends more towards more variance. This leads to more upsets.
The NIL strategy of Miami (they have one guard on a $400k 'endorsement') has paid dividends. What will stop other teams from doing the same thing and just buying players? 
Side note: No one got the biggest 2nd round upset (#15 Princeton), so it rolls onto the winner.
OK, the Thursday games:
#3 Gonzaga 79 – #2 UCLA 76

Zags were up nine with 2+ minutes to go after launching a furious comeback, while stalling UCLA for long stretches of the second half. 

A rash of turnovers and missed shots got UCLA back into the game, down 75-73 when at 13 seconds to go, this happened.


This is NOT happening right now!!!!! (2) UCLA TAKES BACK THE LEAD!! 76-75 over (3) Gonzaga late after being down 10 mere minutes ago
pic.twitter.com/gaQOzP7pWG

— NCAA Buzzer Beaters & Game Winners (@NCAABuzzerBters) March 24, 2023

Then, this happened. It was best described on defector.com (get a subscription if you can) as "Julian Strawther's Lunatic Confidence Gave Gonzaga Their Best Shot", hard to argue this point. He pulled up from the goddamn parking lot with his SEASON on the line. Straight psychopath behavior.

STRAWTHER FROM WAY DEEP

GONZAGA HAS THE LEAD 😱#MarchMadness @ZagMBB pic.twitter.com/jBYf4gpn4q

— NCAA March Madness (@MarchMadnessMBB) March 24, 2023

And just like that, the Pac-12 is no more.

#3 Kansas State 98 – # 7 Michigan St 93 (OT)

I love this play so much. Coach and PG FAKE argue in a TIED OVERTIME game under a minute, and THIS is the result.


Kansas State really ran a play with a fake argument to get a go ahead alley oop late 😂 pic.twitter.com/qusVMq4p6c

— Jackson Didlake (@diidlake) March 24, 2023

That is, again, crazy person, behavior.


This tournament is beyond drunk….it has alcohol poisoning

— Matt Martucci (@ToochPXP) March 25, 2023

 Instead of empowering a clearly insane gunner, the Spartans went measured and planned, and it went… less well.. – 
https://youtube.com/clip/Ugkx4XNa6g9xckdBNod443xsR7N2TE86OO4h
Four pump fakes, and not even a clean look… Perhaps they should have just hoisted a 30 footer…

#9 Florida Atlantic 62 – #4 Tennessee 55

This is FAU's first Elite Eight trip (it was also their first Sweet Sixteen trip)
Tennessee STILL has NEVER (and I mean NEVER) made a Final Four.

#4 UConn 88 – #8 Arkansas 65

Ha ha ha, whatever. At least Musselman didn't remove his shirt again.
The Friday Games
With that, only seven games to go. Enjoy the end of the madness!


[ Day 03b – 3/18/23 Saturday Thoughts]
<< A historic upset, coupled with historically bad calls >>
General Thoughts:
Record by MultiBid Conference (Through Day 3):

SEC: 9-4
Big 12: 6-3
Big Ten: 5-6 
Big East: 4-1
ACC: 4-3
Pac-12: 3-3
West Coast: 2-0
AAC: 2-1
Mountain West: 2-3

Conferences:

Sweet Sixteen already has a PRONOUNCED SEC / Big 12 flavor.
Mandel called it.

March 19, 2023
Game thoughts:
OK, full slate tonight, including the darlings of FDU  trying to be the first 16 seed to win two main bracket games in NCAA history!
Enjoy the close of the first weekend.
[ Day 03a – 3/18/23 Saturday Scoring]

[ Day 02b – 3/17/23 Friday Thoughts]
<< A historic upset, coupled with historically bad calls >>
General Thoughts:
Record by MultiBid Conference (Through Day 2):

Big 12: 5-2
SEC: 6-2
Big Ten: 5-3* (includes our story of the day) 
ACC: 4-2
Pac-12: 2-3
Big East: 4-1
AAC: 1-1
Mountain West: 1-3
West Coast: 2-0

Conferences:

SEC shows some real dominance
Mountain West continues to suck when it counts…
Game Thoughts:
I'm not saying that the refs were paid, I am saying if the refs were paid, that is exactly what it would look like. 
Not what I would said.

Would have mentioned DeAndre's fouling FAU's center's elbow with his head, Davis not being allowed to land on a jump shot while injuring his ankle with no stoppage, and reviewing a shot clock on an out of bounds play to add time.

Then invoke tim donaghy.

— Andrew Haner (@AndrewDHaner) March 18, 2023
On that note, I will obviously still enjoy all of March Madness, but I'll be a little (a lot) bitter for a while. SO ignore my ill temper.
To that note, let's GO FDU and Princeton!
Enjoy!
[ Day 02a – 3/17/23 Friday Scoring]
<< Scoring Day 2 >>
Thoughts (I have a few) to follow.
Not at all surprising to see Tom and Chris at the top of the heap, they are solid basketball lifers.
Champs out? Zona / Purdue / Memphis 🙁
OK, the big story is obviously the second massive 16 over 1 upset, so enjoy day three of the best weekend in sports!


[ Day 01b – 3/16/23 Thursday Thoughts]
<< NERDS!!!! >>
General Thoughts:
Record by MultiBid Conference (Day 1 / First Four):

Big 12: 2-1
SEC: 5-2
Big Ten: 3-2 
ACC: 2-1
Pac-12: 2-1
Big East: 0-0
AAC: 1-0
Mountain West: 1-3
West Coast: 0-0

Conferences:

SEC shows some real dominance
Mountain West continues to suck when it counts…

Evergreen thought:

Charles Barkley continues to SUCK at this. He has become SUCH a curmudgeon. 
Conversely, Jay Wright is SO GOOD at this. I love how he is retiring.

If you want to pick your bracket well next year, Yasmin found this LINK (hint: vote BIRDS)
BTW, WordPress is FUCKING up on recent updates, so this one will be LIGHT on graphics…
 Game Thoughts:
Cinderella, the reasons we watch.

#15 Princeton 59 – #2 Arizona 55
#13 Furman 68 – #4 Virginia 67

 History of UVA hoops since 2018 (starting with UMBC)


Is it (past) time to discuss that Bennett is a really good coach, but playing at a purposely deliberate pace makes your games high variance, so a fast low major can force more possessions?

He coaches as a tactician who suffers from a talent deficit, but he has a premier program.

— Andrew Haner (@AndrewDHaner) March 16, 2023

 

Furman wanted to play fast, and the Cavs (as they have under Bennett), did not take advantage of their superior talent.

Tough end for Kihei Clark, a truly great guard who ends his career with a totally boneheaded play (and a time out in his pocket).

FURMAN MY GOODNESS. 🔥🔥🔥

pic.twitter.com/sxyDvMfV2J

— Hoop Central (@TheHoopCentral) March 16, 2023

 That's a tough way for a senior to end his career, so let's also remember a Clark BULLET that kept their title drive alive in 2019…

Uva doesn't win the title 4 years ago without Kehei Clark making a smart pass lmao pic.twitter.com/h6Ipoir2im

— John (@iam_johnw) March 16, 2023

What a weird, weird team in Charlottesville.

Close, fun games:

#5 San Diego State 63 – #12 Charleston 57

 The Cougars cut it to 3 and made a huge stop. Frankly, I'm sure this is a foul, but it effectively ended the game.

foul on Charleston late in the game, wow bad call pic.twitter.com/sj18FZXUPI

— Ted Buddwell 🏀🏈 (@TedBuddy8) March 16, 2023

Without that call, the Mountain West would have been Oh-For-The-Day.
Tale old as time however, Cougars tend to find heartbreak in Florida.

#8 Maryland 67 – #9 West Virginia 65

 You KNEW this game was going to be ugly, and it lived up to every promise of snarls and physicality. 
I hope Bob Huggins NEVER retires.
TBT note: Wheeling, WV is one of the regions. Seriously, WTF. There is nothing there.

SEC / Big Ten Challenge:

#9 Auburn 83 – #8 Iowa 75

Two colorful coaches, both kind of jackasses but amusing. Winner has a real chance against a diminished #1 seed (more on that in a minute).
The losing coach, being a dick 😉
The winning coach:
Sports are funny some times.

#10 Penn State 76 – #7 Texas A+M 59

 Honestly, not a ton to say here. Penn State is really good.
13/22 from deep with only 8 TOs will win a LOT of games.

#8 Arkansas 73 – #9 Illinois 63

 I am a Memphis fan, but a UIUC / Illini grad. I can honestly say I really don't get too worked up over the Illini. It was a fun two years, but it you cut me, I bleed Memphis blue.
In related news:

Illinois is now 18 years removed from appearing in a second weekend in the NCAA Tournament.

(Illinois was a 1 & 4 seed the previous 2 years with R32 exits)

Brad Underwood is now 4-7 in the NCAA Tournament with 0 S16+ Appearances.

h/t @B1GBuckets pic.twitter.com/ZjkgyB3SBw

— College Basketball Report (@CBKReport) March 16, 2023

Elite Academics beat a former Junior College

#7 Northwestern 75 – #10 Boise State 67

 Northwestern is an elite school, Boise… isn't…
Doug Collins was in the house to watch his son coach NW. Best remembered as Jordan's coach PRIOR to Phil Jackson.

"Get the ball to Michael and everybody get the fuck out of the way…"

Doug Collins on "The Shot" after Michael Jordan hit the game-winner over Ehlo pic.twitter.com/XA9AHkpcm9

— Rob Lopez (@r0bato) April 27, 2020

Memphis' rivals play tough games:
We'll always have the memories of 2021:

#5 Duke 74 – #12 Oral Roberts 51

 That's a shitty way for Max Abmas to go out (12pts on 4/15 shooting), so let's remember the Sweet 16 run instead.

ORAL ROBERTS SWEET 16 🔥🚨 MADNESS! (via @CBSSportsCBB) pic.twitter.com/Ud6ekT8Adn

— SLAM University (@slam_university) March 22, 2021

RIP Max Abmas's NCAA career, may you destroy in Europe.
Jon Scheyer is undefeated in NCAA play. And now they play a team in the Vols that can barely get the meth in their mouth accurately, much less shoot a basketball.

Just further confirmation that the Mountain West sucks:

#7 Missouri 76 – #10 Utah State 65

 Happy for Reid!
Don't care otherwise!

Thanks for playing, you parting gifts are over there:

#1 Alabama 96 – #16 Texas A+M CC 75

 Easy win, but still a lot going on.
First off, a BAD BEAT for those that held Tide +24 (LOL, serious gamblers avert your eyes) – LOL

🏀 #MarchMadness Day 1 Recap Thread 🏀

Top bad beats 🤦‍♂️❌
#1 Alabama -23.5 – Texas A&M CC nails the triple in the final seconds to cover the spread 😬

#2 Charleston +5.5 – San Diego State got two meaningless free throws in the final 0.7 seconds of the game to cover 😳 pic.twitter.com/TF0IueImiO

— Covers (@Covers) March 17, 2023

 Two, Star player Brandon Miller has a groin injury (along with Sasser, 2 of the 5 AP All American first team has groin pain). So he might have issues going forward…

Brandon Miller has a groin injury, Alabama coach Nate Oats said on CBS after his scoreless game in win over TA&M-CC. Hurt it in SEC T. Title game Sunday.

— Glenn Guilbeau (@LSUBeatTweet) March 16, 2023

So, that is an issue on top of his other issue (the other issue being murder)

#1 Kansas 96 – #16 Howard 68

 Howard had moments in the first half.

#2 Texas 81 – #15 Colgate 61

 Toothpaste was tight for a while

#2 UCLA 86 – #15 UNC Asheville
OK, that's a fun Day 1, let's see what the Day 2 brings!
[ Day 01a – 3/16/23 Thursday Scoring ONLY]
<< Recaps and Notes to follow, but here is the scoring for Day 1, early Day 2 NOT INCLUDED below >>
Day One Scoring:
Chris T and Tom B are in the lead, with Molly and Magic Juan trailing.
Shout out to Juan and Maurice losing their champs on day one. Big accomplishment!

[ Day 0 – 3/16/23 Thursday Part I: INTRO]
Hello all, welcome to the pool.
Let's start with our house keeping.
1. We are 43 to roll. So it's $430 in the pool. Most of you have paid, I'll rattle cages on the rest.
Breakdown as per normal:
~65% to Men's Winner: $250 
~35% to Women's 2nd Place: $130
$10 to last place
$10 to the biggest by seed second round upset (if more than 2 people pick, goes to winner)
$20 to Women's Winner
$10 to Women's 2nd Place
2. I will be updating on a nightly basis, but this email thread is for soft updates and shit talking.
3. Let's make some introductions about your competitors.
This is to introduce you all for the amusement of each other.
Also so you know where to needle each other and the best places to go for insults 😉
The Cuse People: the GF is from Cuse, so…

Yasmin, made the mistake of dating me, please pity her.
Noshir, Yasmin's pop, raised her, so pity him.
Sus: Big Cuse fan and former champ of the political pool
Scott Hefley, married into the Cuse crowd (Michigan State)
Blake Hefley, our youngest competitor, Scott's son

The Rec Team: these idiots had to play with a 40 y/o stretch 5, so pity them:

Robby L. – The Jewish Steph Curry (Penn St)
Robby S. – Destructive wing with a big weekend next weekend (fingers crossed!, Penn St)
Emilio – Guard made mostly of Jack Daniels. (DePaul)
Aman – PG from a team a while back, and former champ.

The TBT Mafia: if you want basketball junkies and degenerates:

Matt M / Jacob H – GM team of Eberlein Drive (finalist in 2018)
Mike Rej – GM – We Are D3 (All D3 schools 😉 )
AJ M – GM – Armored Athlete / Friday Beers, owes me a beer from Syracuse.
Jess R – OG Booster and podcaster, with AA/Beers, Knows more hoops than us all.
Juan B – GM of Pedro's Posse, degenerate gambler, Florida Man
Billy Clapper – GM of Sideline Cancer, strong contender in TBT 2023, all around swell guy
Chris Thomas – GM of The Primetime Players, the kings of Minor League basketball and ECBL's annual champs
Tom Ballato – founder "The Next Prospect", pro's pro on euro hoops, ZtTBT guest
Ot Elmore – GM of Herd That, future guest host of ZtTBT, the "Joe Johnson" Stopper.
Matt Martucci – PxP voice: TBT / St. Joe's, knower of all things Big5 hoops and my drinking partner at whatever shitty city TBT's 2nd weekend is.

The Architecture / Construction Pros: these people work with me, pity them

David Ack – GC that builds my better designs (UMass)
Lindsey – Former coworker, you have likely been in one of her national projects 😉
Chris Ziegler – Former coworker, Penn St
Benny Tang – Former coworker, UIC / Buffalo
Steph – Also an architect, please be nice to her.
Eric G – rolls with Steph
Maurice – Engineer, tries to keep me from fucking up HVAC (need to call you next week lol)

The U of Memphis Mafia:

Peter C, attendee of the Penny Hardaway fantasy camp (jealous)
Hanna C, an actual nice memphis fan 
Brad W, musician / Memphis fan
Molly, rolls with Brad
Angie, rolls with Brad / Molly

Defies characterization:

David Hil: college friend, fun guy (WUSTL)
Reid: Broadcasting professional, college friend (Missouri)
Amanda – Solid wing, probably can beat most of this list one on one. (Mason / VCU?)
Liz D – rolls with Amanda, picked based on mascots, probably champion.
Dan B – the premier hater in NYC 
Dave Ha – my pop, so this is all his fault. (Memphis)
Jeanine – runs Park Slope VB (St. John's – Rick Pitino's next stop)
Sven – Park Slope VB, former training partner
Dave L – Highest 40 year old jumper in history, friend from dunk camp, good egg (UMass)
Whew. Ok, chat amongst yourselves.
Enjoy the madness, update later 😉
>>>>>
[ Day 00: Intro ]
It's the most wonderful time of the year… the NCAA Tournament is coming!
Hello all and welcome to the 2023 Larry Finch NCAA tourney pool.
2022's participants / new
invites
 are cc'ed. Feel free to 
invite
 any friends you think would be interested, it's not a closed deal. More the merrier!
First things first, your participation:
#1: Yes, I want to enter the pool and become a degenerate gambler.
#2: No, hate gambling, but love going out. Please alert me to outdoor watches in NYC.
#3: Spam email, delete.
Let me know your deal, I will make a master email list of the participants for the whole ride once it all shakes out
. Note: at that point the emails become non-BCC'ed
<<< PROCEDURES >>>
1. We will be using the ESPN standard scoring at dedicated group:
Directions to join pool on ESPN:
Group: 
LarryFinch_2023

Password: 
LilPenny_2023_F4
Women's Bracket Counts as well!:
Group: LarryFinch_2023_WCBB
Password: LibertyChamps-23
Note: We will use ESPN's scoring, no questions asked.
Note: NAME YOUR BRACKET YOUR NAME so I'm not guessing who you are!
2. The entry fee remains $10.  
Venmo (@DavidA-Haner) strongly preferred.
Do NOT under ANY circumstances use Paypal
As always, the subject should be 'LF Pool Cleaning Fees' since gambling is illegal and this isn't gambling, but some friends helping friends out.
3. Submission of your bracket AND PAYMENT (I'm looking specifically at a few of you damned freeloaders, LOL) is due before the first round of 64 game tip off.
Note: 'First Four' games will not weigh in the scoring.
4. What's at stake? Money. 
65% general pot to the winner
30% of general pot to 2nd place
$20 to Women's bracket 1st place
$10 to Women's bracket 2nd place
$10 each to:

Last place (LOL) and 
The biggest 2nd round upset (by seed). 

We'll hash this out / confirm on our first 'all aboard' email.
5. Who is defending? 
You're chasing the defending champ, which is a split between my pop and brother (Dave / Rusty, nepotism!).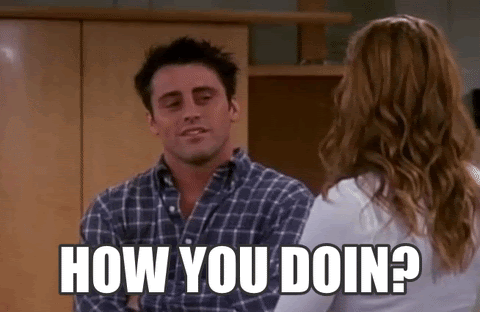 Prior champs include yours truly, Aman, Benny T, Chris Z, Ruth G, Ryan, Dai, Amanda, Matt, Yasmin, and others I forget 🙁
<< Ok, that is the gambling, what about the social aspect? >>
Likely thinking:
Thursday:

My place in Brooklyn (one TV, one projector, one separation anxiety pooch)

Friday:

Repeat of my place OR a quiet bar in Brooklyn (no patience for St. Patty's Day)

Saturday: TBD
Sunday:

If MEMPHIS WINS FRIDAY, likely at StoreHouse in Manhattan, 
The public Memphis bat signal goes up then 😉
That's all for now, Make your brackets and we'll do this.
Same as it ever was.
Happy bracketing!
Haner

PS: This is an open pool.  If you've got a friend you think would enjoy this, then please forward them this email and put them in touch.  More money to the winner, which is always a good thing…
And a final reminder,
2. It's all about that glass slipper:
From the 'Cardiac Pack' in '85

To Bryce Drew's killer shot for Valpo in '98

All the way to 2013's #DunkCity Sweet 16:

The joy is in the journey.
Be well all.